Welcome to The Arts Society Hamburg
Next lecture of the 2022-2023 season
Monday 17 April 2023 at 7 00 pm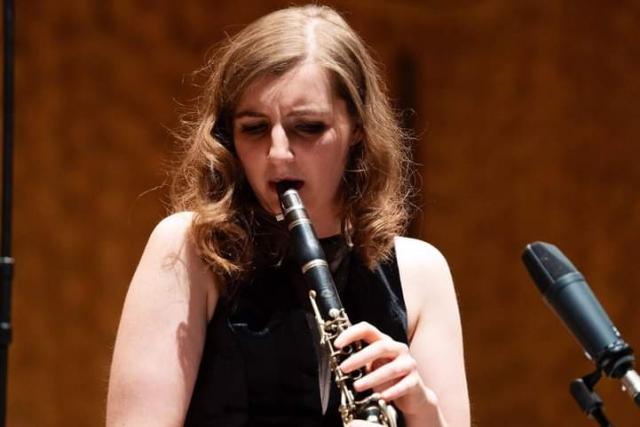 The Clarinet in Jazz - A Legacy beyond Swing
The clarinet was one of the first instruments of the jazz era, thanks to early pioneers from the Tio family of New Orleans, who then passed on their teachings to the likes of Sidney Bechet, Barney Bigard and Johnny Dodds. It was made ever more popular however in the 1930's and 40's thanks to bigbands led by Artie Shaw, Benny Goodman and Glenn Miller.
But what happened to the clarinet after this time? Where was the clarinet in bebop and beyond, and who were those bandleaders and musical innovators who forged this new path?
British clarinetist, researcher and lecturer Samantha Wright will present an exciting lecture, taking you on a journey from the roots of jazz to the contemporary with her trusty clarinet!
Lecturer: Samantha Wright
Location: Teehaus in Planten un Blomen, next to the skating rink (entrance near the Museum für Hamburgische Geschichte
INVITATION TO A SPECIAL LECTURE ON THE CORONATION
by Revd. Jules Barnes at St. Thomas a Becket church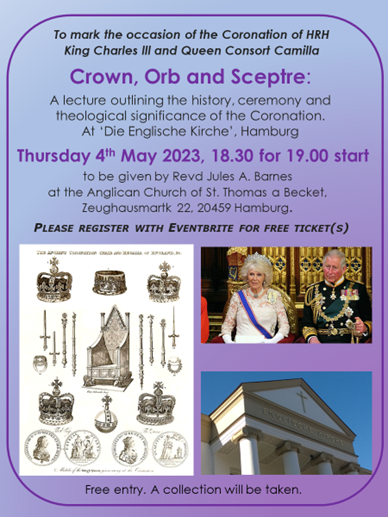 A cordial invitation to a lecture to be given on Thursday 4th May, in the Anglican Church, Hamburg. Doors will open 18.30, for a 19.00 start. We would be delighted to have the pleasure of your company. Tickets (free) are available when you register with Eventbrite here:
https://www.eventbrite.de/e/lecture-crown-orb-and-sceptre-the-coronation-tickets-556403627227
Ahead of the first Coronation of a UK and Commonwealth monarch in over seven decades, this lecture (in English), will unlock some of the associated history, ritual, and symbolism.
Tribute to Heidrun Thiel,
26 December 1940 – 27 February 2023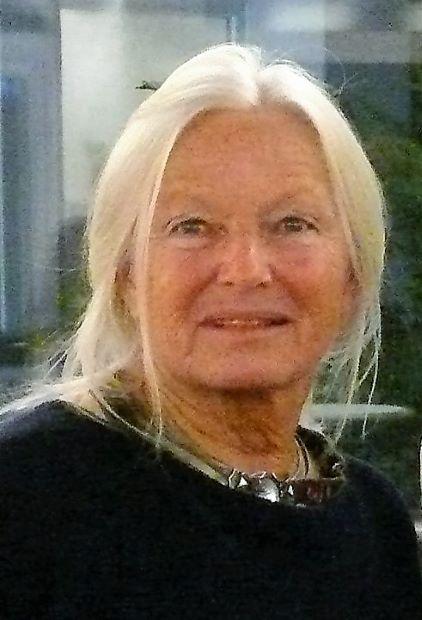 Many of you will already know that Heidrun passed away on 27 February after a serious illness. She was cremated privately in Lüneburg on 9 March, surrounded by her family.
Heidrun was a member of the Arts Society Hamburg for many years and for many of those years she hosted the lecturers who came to Hamburg in her home, also showing them around Hamburg. They loved staying with her and we had many wonderful compliments about her hospitality. She had been a member of the Committee since 2010, responsible for hosting. In the summer months the Committee were fortunate enough to hold their committee meetings in her garden, surrounded by her sculptures.
Heidrun was born in Prague and also lived in Vienna before arriving in Hamburg, where she and her husband raised 3 children. Heidrun enjoyed socialising and entertaining and was a keen bridge player.
Her main love was art. Heidrun was an artist for over 40 years holding small exhibitions of her work. In the last 25 years she also got into sculpture – latterly sculpting bodies/figures in clay and working with a famous sculptor called POM.
Heidrun said that art had given her courage, not only to express herself, but to open up to friends and the public.
She will be remembered for her empathy and calm nature, her sense of humour and her knowledge of the arts. Heidrun was known by many and loved by all who worked with her and she will be greatly missed.
The British Decorative and Fine Arts Society of Hamburg e.V. (BRIDFAS) was founded in 1987 to stimulate interest in the decorative and fine arts and to promote a greater awareness of international cultural heritage.
Its head office is based in London and it is a leading arts education charity with over 385 Societies worldwide and over 90,000 members.
In 2017 the name was changed to The Arts Society and we became The Arts Society Hamburg e.V. In 2018 we celebrated our 30th anniversary and the Arts Society celebrated its 50th!

The Arts Society Hamburg provides an annual programme of illustrated lectures for its members, given in English, mostly by lecturers from the UK, chosen for their expert knowledge about the arts. Study days are also provided, as well as visits to museums and places of interest both in Germany and abroad.
Die British Decorative and Fine Arts Society of Hamburg e.V. (BRIDFAS) wurde 1987 gegründet, um das Interesse an dekorativen und bildenden Künsten zu wecken und ein größeres Bewusstsein für das internationale Kulturerbe zu fördern.
Die Society hat ihren Hauptsitz in London und ist mit über 385 Gesellschaften weltweit und über 90.000 Mitgliedern eine der führenden Wohltätigkeitsorganisationen im Bereich der Kunsterziehung.
2017 wurde der Name in The Arts Society geändert und wir wurden The Arts Society Hamburg e.V. 2018 feierten wir unser 30-jähriges Bestehen und die Arts Society feierte ihr 50-jähriges Bestehen!

Die Arts Society Hamburg bietet ihren Mitgliedern ein jährliches Programm mit illustrierten Vorträgen in englischer Sprache an, die hauptsächlich von Dozenten aus Großbritannien gehalten werden, die aufgrund ihres Fachwissens über die Künste ausgewählt wurden. Es werden auch Studientage sowie Besuche von Museen und Sehenswürdigkeiten im In- und Ausland angeboten
Unless otherwise indicated, the Arts Society Hamburg hold lectures in the Alfred-Schnittke Akademie, Max-Brauer Allee 24, 22765 Hamburg
Before setting out, please be sure to check the location of each lecture under Next Lecture at the top of the page.
You can reach the Alfred Schnittke Akademie by train to Altona Bahnhof or by bus to Altona Rathaus ( buses 112 and 113).
More information about travelling to the lectures ⇒
The Arts Society Hamburg e.V.
The Arts Society Hamburg e.V.
c/o Justus Brinckmann Gesellschaft e.V.
Steintorplatz 1, 20099 Hamburg
E-Mail

Wählen Sie die E-Mail-Adressaten aus.