The Committee is a small team of volunteers who devote some of their spare time to planning and organising a world-class programme of lectures. All are dedicated enthusiasts of the Arts and in addition to the lectures, plan visits to museums and trips to places of cultural and/or historic interest. We also have a small team of members who work "back-stage" running the wine bar at our lectures, manning the reception desk and transporting and hosting lecturers.

We always need extra help, so if you are interested in joining the Committee or just lending a hand from time to time, please contact us (see below).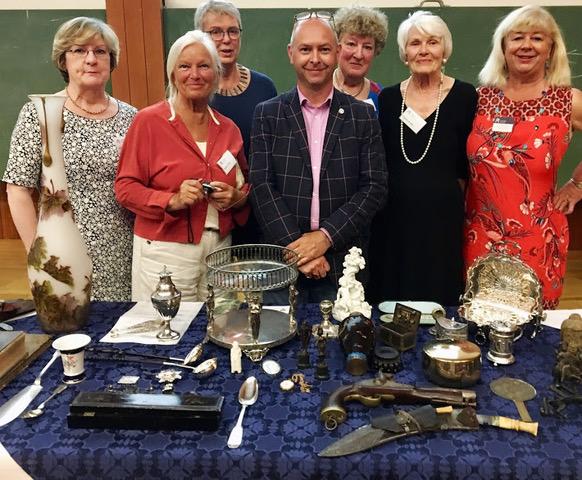 2 July 2018 Antiques Roadshow 2018 to celebrate The Arts Society Hamburg's
30th anniversary and the Arts Society's 50th anniversary.
An evening with BBC Antiques Roadshow specialist, Marc Allum
(the Committee with Marc Allum and Jo West, Mainland Europe Chair).