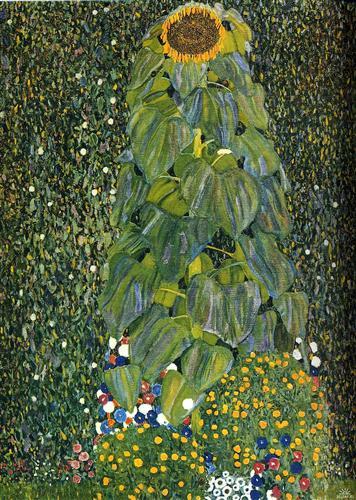 The Arts Society Hamburg very much regrets that it has taken the decision to cancel this lecture due to the seriousness of the Coronavirus situation.
A fascinating talk exploring the many depictions, myths and cultural roles of that most glorious of plants, the sunflower.
Tracing its origins from South America, its association with the god Apollo, to its role in art as personification of kings starring in depictions by artists from van Dyck to van Gogh. Worshipped by the aesthetes and arts and crafts movements it found favour in the gardens of the Impressionists, and led a touch of magic to the humbler cottage garden.
From Clytie to Klimt this is the extraordinary tale of an extraordinary plant.
Biography
Twigs Way is a successful writer, researcher and speaker, who is fascinated by the social and cultural aspects of garden history including landscapes in art and literature. She combines this with a specialist consultancy in management of historic landscapes.

Poster_2020_06_18_Sunflower.pdf (133 KB)
Date:
Time:
18.06.2020
20:00 Uhr
Location:

Vortragsraum (first floor), Staats- und Universitätsbibliothek Hamburg Carl von Ossietzky, Von-Melle-Park 3, 20146 Hamburg