This is an online lecture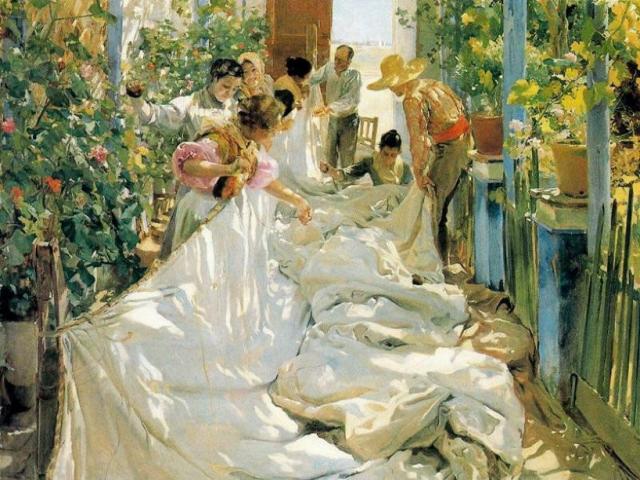 One of the most extraordinary Spanish artists from Valencia, Joaquin Sorolla has become better known more recently. He lived from 1863 to 1923 and created a world full of light and colour which delights the senses. Sometimes a social painter he was more concerned with capturing light falling on bodies and sea-scapes and his wonderful technique will be considered in this colourful lecture. His final Visions of Spain now in New York will also be shown.
BIOGRAPHY OF LECTURER
Jacqueline is Managing Director of an art tours company, running residential courses in Andalucía, Southern Spain in the art and culture of the region. Jacqueline is a course director and lecturer at the V&A and also lectures at The Royal Academy, Christies Education, The Art Fund, The London Art History Society and has recently toured New Zealand for The Arts Society and Australia fror ADFAS, where she will return next year. Her specialist field is Spanish Art, but she also lectures on European Art 1790-1950. She has recently published A Taste of Art, London (Unicorn Press 2019).
In order to register to receive the link to get into this live online lecture, please contact hamburg@theartssociety.org.
Arts Society members are free. Guests €15.00, payable in advance.

Poster_2020_17_11_Sorolla.pdf (69 KB)
Date:
Time:
17.11.2020
19:00 Uhr
Location:

Location: As we are unable to meet to hold our lectures in the normal way, we are rescheduling this lecture as a live online lecture on Zoom. Registration is necessary (see above) but no special equipment or download is needed, just your computer or iPad.