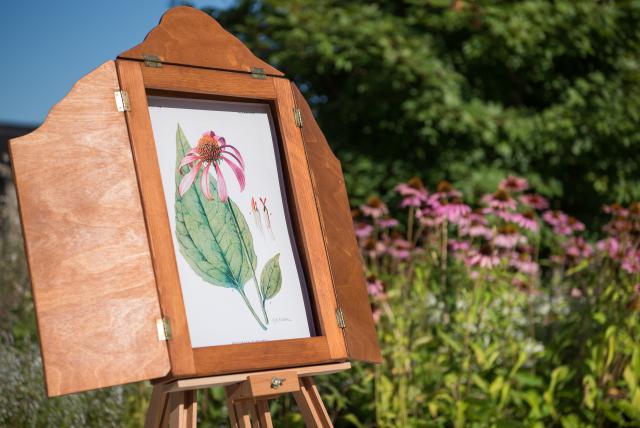 Local lecturer and teacher Annette, who holds an M.A. in English literature, will give us an introduction as well as a demonstration of the Japanese folk tradition with a botanical element.
Date:
Time:
19.06.2023
19:00 Uhr
Location:

Teehaus in Planten un Blomen, next to the skating rink (entrance near the Museum für Hamburgische Geschichte)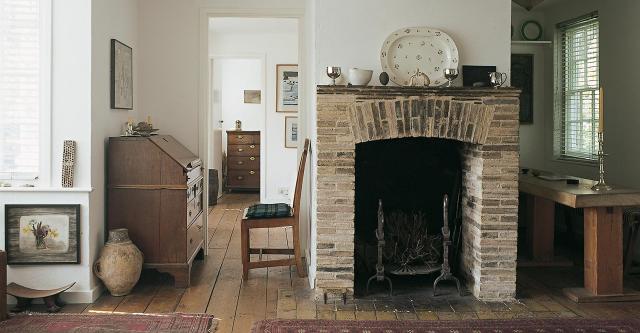 Kettle's Yard in Cambridge has been described as "one of the country's most intimate and spellbinding museums, the collection of one man and his unerring eye; restorative, homely yet life-changing". This man was H.S. 'Jim' Ede, curator, writer, collector and friend to artists. In 1957, he opened his Cambridge home as "a living place where works of art could be enjoyed… unhampered by the greater austerity of the museum or public art gallery." His collection included works by Ben and Winifred Nicholson, Christopher Wood and Alfred Wallis which were placed alongside pieces of furniture, ceramics and natural objects. His curated home remains, by and large as he left it, characterised by its unique atmosphere, fascinating juxtapositions and personal connections. This lecture by Sarah Burles will discuss the life of Jim Ede, his collecting and his vision for Kettle's Yard.
Biography
Sarah Burles studied History of Art at Cambridge University before doing a master's degree at University College London. She went on to have a career in museum and gallery education, establishing new services in three different museums before working at the Fitzwilliam Museum for many years.
Sarah is the founder of Cambridge Art Tours, which runs tours and courses in and around East Anglia. She is also a Tour Director for a travel company and has led tours to Italy, France, Germany, Belgium and America. At the start of the coronavirus pandemic, Sarah moved her work online, offering art history courses to audiences all over the world.
Date:
Time:
06.07.2023
19:00 Uhr
Location:

Vortragsraum (first floor) Staats- und Universitätsbibliothek Von-Melle-Park 3, 20146 Hamburg