This is an online lecture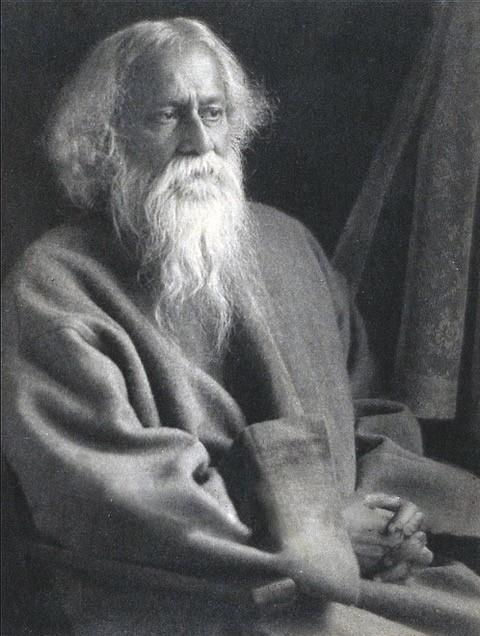 Rabindranath Tagore (1861-1941) is arguably the most important Indian artistic figure of the modern era. The first Prime Minister of India, Jawaharlal Nehru, claimed that he had two gurus: Gandhi and Tagore. A renowned poet, novelist, composer and painter, Tagore is also the only person in history to have written the national anthems for two countries (India and Bangladesh).
This lecture provides an introduction to Tagore's remarkable life and work, including his novels, poetry, songs and paintings. It also explores the role Tagore's art played in the story of India's fight for independence.
Biography
Dr John Stevens is a Research Associate at SOAS, University of London, and a member of academic staff at the SOAS South Asia Institute. His PhD in History is from University College London. He teaches British Imperial history, Indian history and Bengali language, and is a regular visitor to India and Bangladesh. He publishes widely in the fields of British and Indian history. His biography of the Indian guru Keshab Chandra Sen – Keshab: Bengal's Forgotten Prophet - was published by Hurst and Oxford University Press in 2018. He appears regularly in the Indian media, and was recently a guest on BBC Radio Four's In Our Time, discussing the poet and artist Rabindranath Tagore.

Poster_2020_09_08_Tagore.pdf (220 KB)
In order to register to receive the link to get into this live online lecture, please contact hamburg@theartssociety.org.
Arts Society members are free. Guests €15.00, payable in advance.
Date:
Time:
08.09.2020
19:00 Uhr
Location:

Location: As we are unable to meet to hold our lectures in the normal way, we are rescheduling this lecture as a live online lecture on Zoom. Registration is necessary (see above) but no special equipment or download is needed, just your computer or iPad.