Welcome to The Arts Society Hamburg
Carols at St Thomas à Becket Anglican Church, Zeughausmarkt 22
I would like to invite you and all Arts Society members to come and join us for a good old Christmas singalong on Sunday 4th December.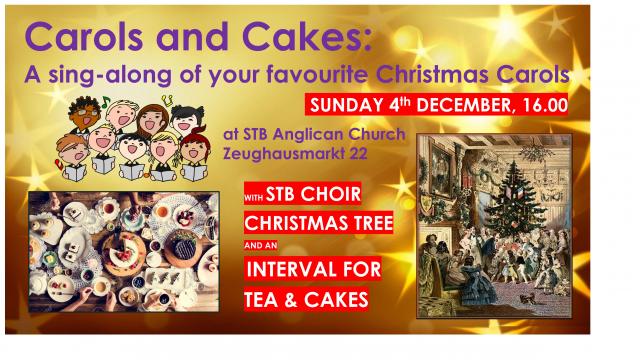 There will be an interval for tea and cake, the choir will be there to keep us on track, and the Christmas Tree will be up in church. You can also request your favourites on the day (but no guarantees!) Everyone loves a 'good old sing-song' at Christmas, so this is a new gathering designed to fulfill just this desire. All are very welcome, and it should be a lovely do!
Revd Jules A. Barnes, Chaplain
Next lecture of the 2022-2023 season
Wednesday 14 December 2022 at 7 00 pm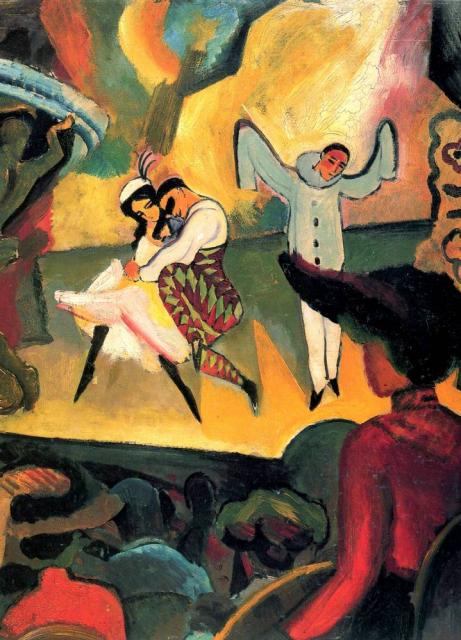 Ballet in Film and Painting: Dancing is the Language of the Soul
In this lecture we will explore how ballet is seen as the purest expression of every emotion, earthly and spiritual. The film Red Shoes evocatively portrays the beauty, wonder and grace of ballet where there is no art without sacrifice. Other key films such as Black Swan and Billy Elliot will be opened up for analysis. The most beautiful paintings inspired by dance will also be discussed. These include works by Toulouse-Lautrec, Degas, Knight and Oppler.

Lecturer: John Francis
Location: Hybrid Zoom and 'in-person' at Vortragsraum (first floor) Staats- und Universitätsbibliothek, Von-Melle-Park 3, 20146 Hamburg
The British Decorative and Fine Arts Society of Hamburg e.V. (BRIDFAS) was founded in 1987 to stimulate interest in the decorative and fine arts and to promote a greater awareness of international cultural heritage.
Its head office is based in London and it is a leading arts education charity with over 385 Societies worldwide and over 90,000 members.
In 2017 the name was changed to The Arts Society and we became The Arts Society Hamburg e.V. In 2018 we celebrated our 30th anniversary and the Arts Society celebrated its 50th!

The Arts Society Hamburg provides an annual programme of illustrated lectures for its members, given in English, mostly by lecturers from the UK, chosen for their expert knowledge about the arts. Study days are also provided, as well as visits to museums and places of interest both in Germany and abroad.
Die British Decorative and Fine Arts Society of Hamburg e.V. (BRIDFAS) wurde 1987 gegründet, um das Interesse an dekorativen und bildenden Künsten zu wecken und ein größeres Bewusstsein für das internationale Kulturerbe zu fördern.
Die Society hat ihren Hauptsitz in London und ist mit über 385 Gesellschaften weltweit und über 90.000 Mitgliedern eine der führenden Wohltätigkeitsorganisationen im Bereich der Kunsterziehung.
2017 wurde der Name in The Arts Society geändert und wir wurden The Arts Society Hamburg e.V. 2018 feierten wir unser 30-jähriges Bestehen und die Arts Society feierte ihr 50-jähriges Bestehen!

Die Arts Society Hamburg bietet ihren Mitgliedern ein jährliches Programm mit illustrierten Vorträgen in englischer Sprache an, die hauptsächlich von Dozenten aus Großbritannien gehalten werden, die aufgrund ihres Fachwissens über die Künste ausgewählt wurden. Es werden auch Studientage sowie Besuche von Museen und Sehenswürdigkeiten im In- und Ausland angeboten
Unless otherwise indicated, the Arts Society Hamburg hold lectures in the Alfred-Schnittke Akademie, Max-Brauer Allee 24, 22765 Hamburg
Before setting out, please be sure to check the location of each lecture under Next Lecture at the top of the page.
You can reach the Alfred Schnittke Akademie by train to Altona Bahnhof or by bus to Altona Rathaus ( buses 112 and 113).
More information about travelling to the lectures ⇒
The Arts Society Hamburg e.V.
The Arts Society Hamburg e.V.
c/o Justus Brinckmann Gesellschaft e.V.
Steintorplatz 1, 20099 Hamburg
E-Mail

Wählen Sie die E-Mail-Adressaten aus.