Please note: This walk leads along some unpaved paths and up or down steps. Please wear sensible shoes. Buses (HVV) serving the cemetery might be used to return to the starting point. Ample parking is available at the cemetery and Café Fritz.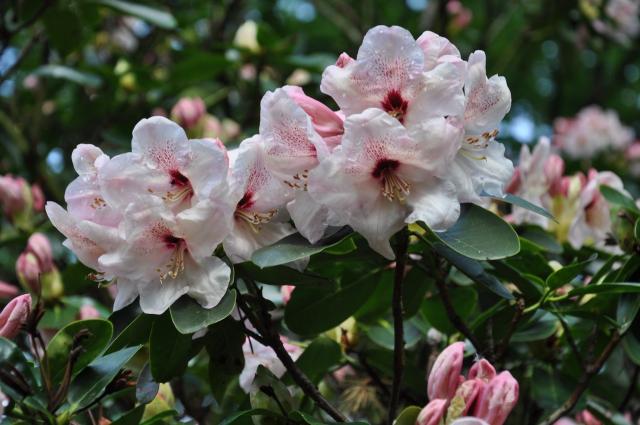 About the Guided Tour
This tour amongst flowering rhododendron will explore the landscape design theories behind Europe's largest park cemetery. Landscape architect and member of the AS committee Eva Henze has researched Ohlsdorf's historic landscape design dating back to the 19th and 20th centuries and will also talk about new ideas for Ohlsdorf in the 21st century. The walk will take us along paths and avenues through various parts of the cemetery, allowing us to take in the beautiful scenery and learn about different ideas behind the cemetery's design and about how sepulchral culture has an influence on the appearance and maintenance of this green gem.

About the lecturer:
Eva Henze, landscape architect and since 2014 head of the parks' department of the District Hamburg-Mitte, has worked in both Germany and the U.K. for 30 years. Having grown up just around the corner from Ohlsdorf, Eva had a keen interest to learn more about its history and future. She has been a member of Förderkreis Ohlsdorfer Friedhof e.V. for decades.


Date:
Time:
04.06.2023
14:30 Uhr
Location:

Back/park Side of the main office building opposite Ohlsdorf S-Bahn station, Fuhlsbüttler Straße 756. Approx. 2 hours