Special Projects and Tours
Church Recording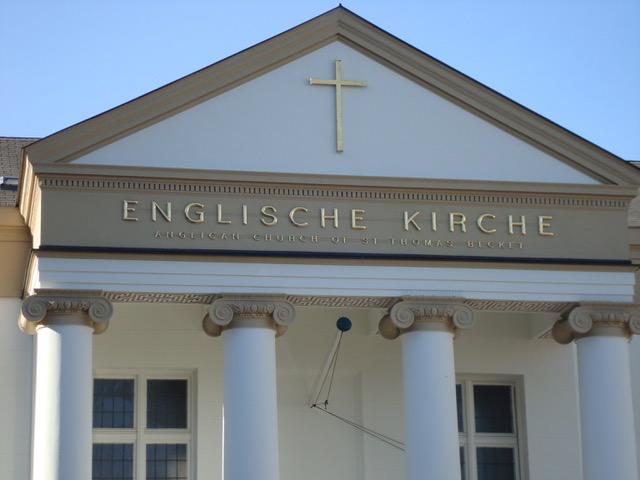 For the past 4 years a dedicated group of Arts Society Hamburg members and members of the church congregation, have been recording the inside of The Anglican Church of St Thomas Becket in the centre of Hamburg.
The Arts Society has been carrying out Church Recording for the past 40 years in the UK and has catalogued the interiors of over 1600 churches. The work involves photography, research and producing a comprehensive inventory of the inside of a church, the details of which are then sent to county records offices, church authorities and the Victoria and Albert Museum in London. Our team has revealed some interesting and unknown details about the rebuilding of the Church after the 2nd World War, as well as other historical facts. The project should be finished by the end of 2019 and a bound copy of the Record will be presented to the Church.
⇒ Anglican Church of St Thomas Becket, Hamburg
The Arts Society Hamburg Tour to Northumberland 24 - 28 June 2019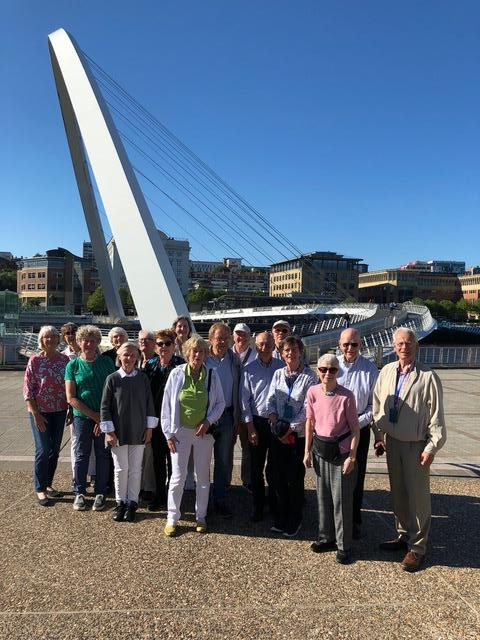 17 travellers enjoyed a cultural tour of Northumberland, north-east England and visited:
- The Lowry Museum
- Cragside House & Garden
- Alnwick and Lindisfarne Castles
- The Farne Islands
- Durham`and its wonderful Cathedral
- The Pitmen Painters at Ashington and
- The Bowes Museum.
(photo taken in Newcastle upon Tyne/Gateshead)